Why Choose Lifetime Income Store?
We are an Unencumbered Fiduciary That Eliminates the Middleman, Hidden Fees, and Backdoor Commissions
As a Fiduciary, Lifetime Income Store Advisors strictly adheres to our responsibility of providing advice and equity investments that fit your profile and risk tolerance. Unlike a brokerage operation with a range of commissions, we earn a single, transparent, fixed annual fee.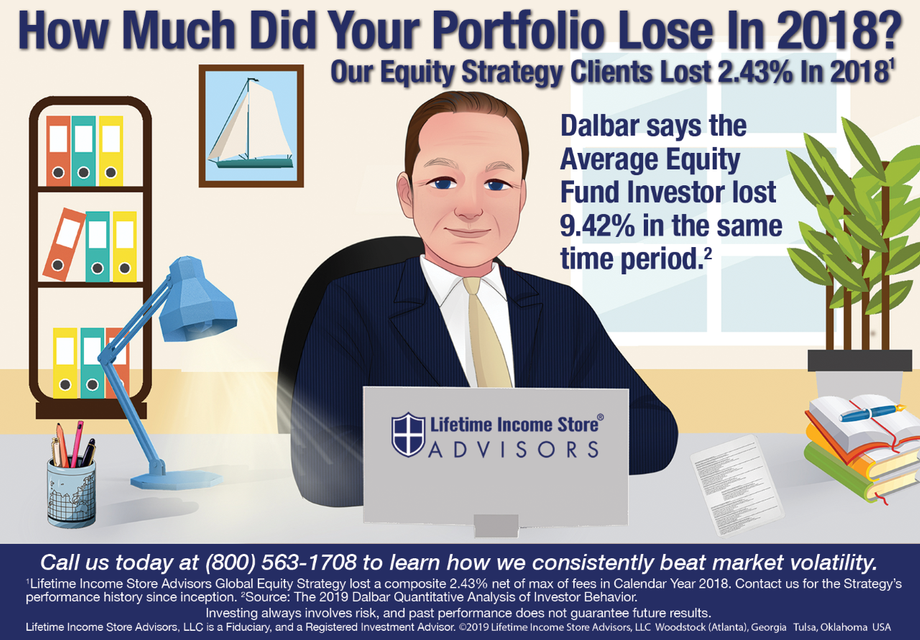 Lifetime Income Store Advisors is steadfast in our anti-Wall Street approach, and does not engage outside funds, funds of funds, or managers of managers. Unlike many of the "Big Box" firms, we are not beholden to any 3rd party to promote any particular fund or investment that harbors hidden fees and commissions. Nor do we accept any corporate rebates, or other forms of backdoor money.
The Separately Managed Account we design for you will never contain hidden fees or expenses, commissions, or hold mutual and bond funds.1
Not Only Transparent Fees, But Transparent Results
​As mentioned above, LISA's equity advisor fees are completely transparent. We make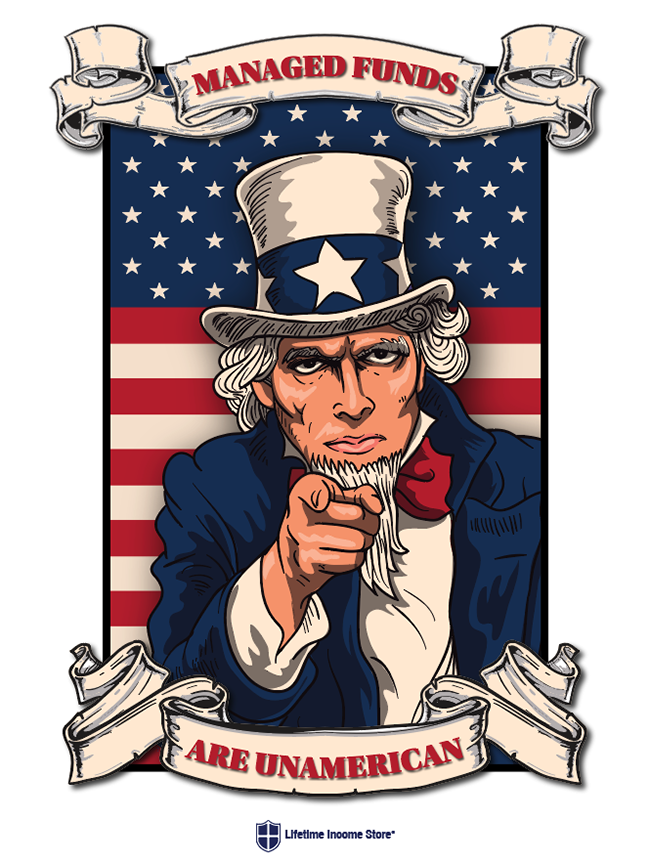 our Investment team's performance results equally as transparent. Every quarter, we publish and distribute a 10 year tracking result record of every investment our team manages on behalf of Clients. You will have access to your portfolio results constantly in the moment, but you will also be able to see every other investment result earned by the people managing your money. Ask your current money manager for a quarterly report on their comprehensive results, and let's compare!
Superior Liquidity & Access to Assets
Your assets are invested primarily in liquid stocks and never in mutual or bond funds. Consequently your assets are held in a way that typically features 99% liquidity which provides your Investment Team maximum flexibility to take advantage of immediate opportunities. Your assets are held by an outside custodian, and while LISA will excercise management authority, we have no access to your money. You will be able to follow your holdings and results on a daily basis.
Click here to schedule an initial conversation with one of our Professionals.
All Investment Operations Managed In-House
​We believe managing all equity investing processes in-house benefits our Clients. All operations, including research, management, and trading, are performed under one roof, by one team. Managing all functions in-house not only produces consistency in all phases, but it creates economic efficiencies that benefit our Clients in the form of lower and transparent fees, and superior service. This was one of the biggest contributors to our ability to beat the down markets of 1987, 2000 - 2002, 2008, and 2018.
Every Investor Deserves the Best Advice & Service
The nature of the industry is such that Clients with $500,000 portfolios typically aren't afforded the same level of advice and service that goes to a $500,000,000 portfolio. We believe every investor is entitled to our very best Fiduciary advice and high touch service, regardless of portfolio value. Don't you deserve the same custom advice and strategy made available to the wealthiest investors in the world instead of the one-size-fits-all mutual fund plan Wall Street forces upon you? Lifetime Income Store Advisors believes you do!
Retirement Income Specialists
Lifetime Income Store is an industry leader in providing sophisticated retirement income plans that coordinate your portfolio and other assets into a detailed market and/or insurance based, tax efficient, distribution sequence matrix. We build a plan that can enhance your retired life, and assures your desire for legacy is honored. We review the plan annually, and make adjustments based on changes in your life, market conditions, taxes, and inflation. This valuable service is free to our Clients.
Educated Clients Make Good Decisions
We believe education can ultimately mitigate risk, maximize returns, and provide the financial lifestyle and security you deserve.​ We invest an inordinate amount of our assets educating you on all potential investment and strategy solutions. Do you know what stocks make up your mutual funds, or how many of your mutual funds hold the very same stocks? Our Clients understand everything about where their money is being invested in our Separately Managed Account, Multi-Asset Class approach, and so should you!
Actions Always Reveal Truth
We believe "you come first" is the primary tenet of a financial relationship. If a money manager has to constantly reiterate "you come first", that core belief likely doesn't exist naturally in the corporate culture. Where you'll recognize true "you come first" culture is when you experience our personalized Institutional investing, high touch service, our leading-edge income strategies, and the expertise and personal care we put into your estate plan.
Click here to listen to our latest message currently airing on KRMG 740 AM/102.3 FM.
This video details part of the process utilized by our Retirement Income Specialists.
.
1 Applicable to Separately Managed Accounts of minimum $500,000 balance.